Page 3 of 6
OK, now let's do the tens column...  It's going to work the same way.  Work along with me so you don't get lost!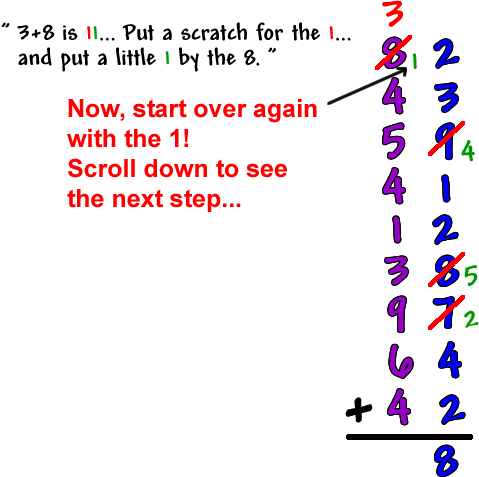 ---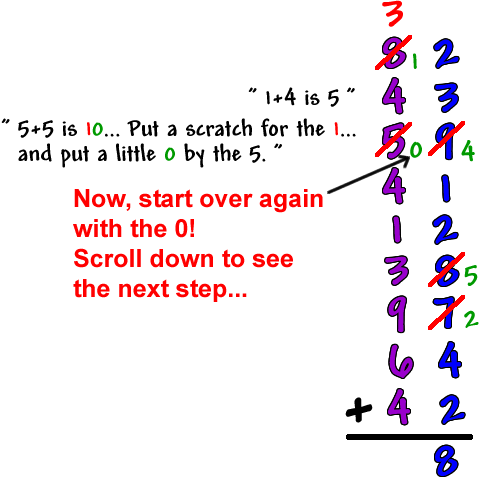 ---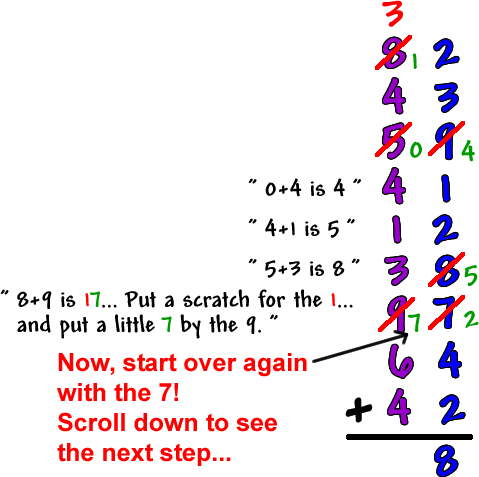 ---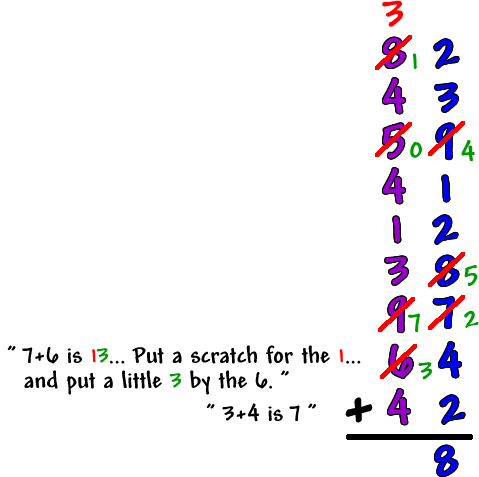 Let's finish it off!  What do we do with those scratches?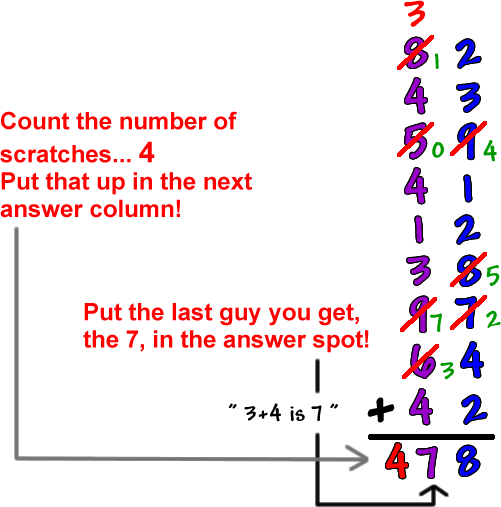 So, our final answer is 478.
Don't feel bad if your head is swimming a bit.  These guys are easy, but look confusing at first.  Go to the next page and we'll do another one!